CHRISTOBAL – FIRST TIME in Cologne @ SEXYMANIA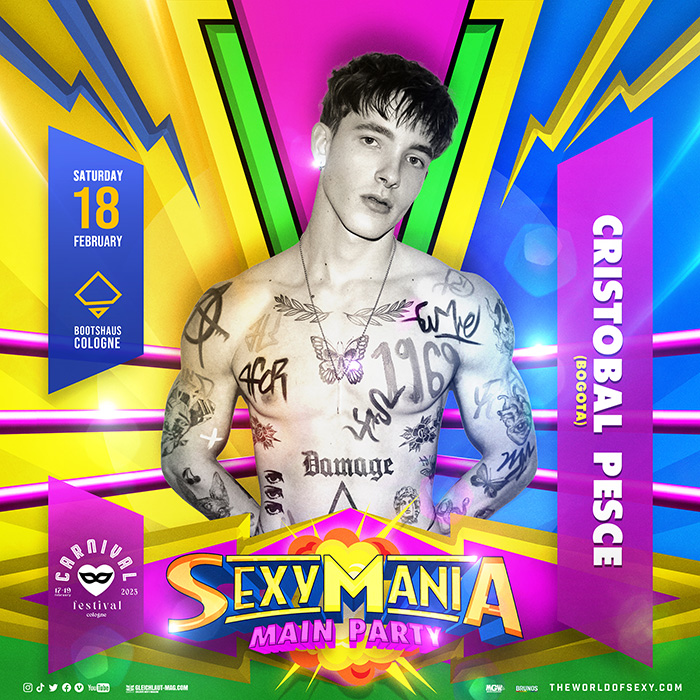 ⛓️ FIRST TIME IN COLOGNE @ SEXY MANIA ⛓️
Huge welcome to our Star DJ @cristobalpescer on our TECHNO FLOOR 🔥
CRISTOBAL PESCE is a young electronic music producer and DJ originally from Chile. A quickly emerging talent on a global scale, who already impacted thousands of people with his music and his online presence.
He stands out for his versatility as a DJ by mixing different electronic genres such as Techno, Psy-Trance, Hardcore & Trance.
Are you ready for Cristobal?! 😈
Get your tickets now !