THE WORLD OF SEXY's3rd Home – SCHROTTY!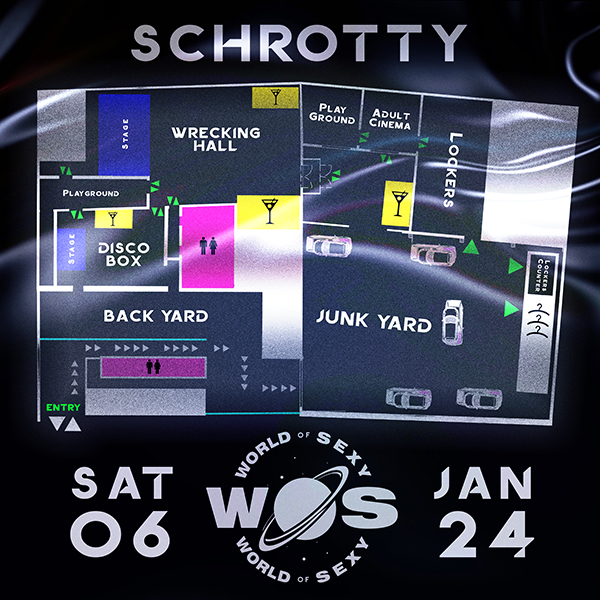 Presenting "The World of SEXY's" 3rd home.. experience a new adventure @ Cologne's new cult club SCHROTTY.
Enter the party through the JUNK YARD where vintage as well as futuristic eye-catchers will immediately take you in for the trip on the 1,200 sqm huge area.
Dance the night away to the finest techno brought to you by top-notch international DJs at the WRECKING HALL. The glamazons can find themselves at the glamorous DISCO BOX, a modern day 70s dance floor, which offers funky disco/house beats & special performances.
Get dirrty at the PLAYGROUND which is accessible from both dance floors….but you will discover: there's room for more 😛 You can also play at and next to the ADULT CINEMA, where you can chill & watch special movies.
There are more opportunities for a chill-out at both outdoor yards, where a bonfire will keep you warm through a cold January night.
ARE YOU IN FOR THE FUN? 😈