SEXY SIN CITY is in 36 countries – SOLD OUT !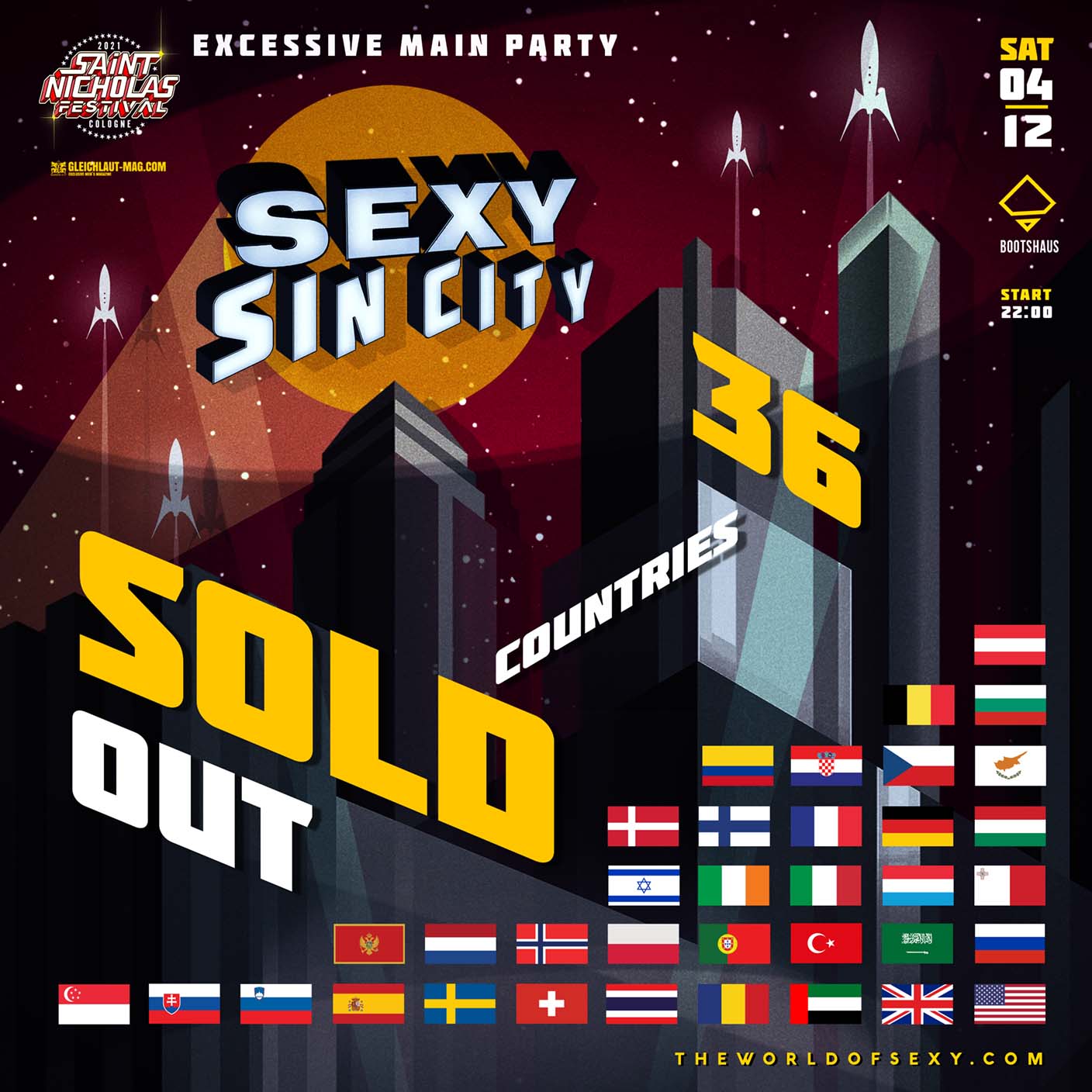 SEXY SIN CITY IS SOLD OUT!
No more online tix available!
Thank you to all ticket buyers from 36 countries in the world!
Psst…finally a very small contigent is on sale at MGW Store Cologne!
BUT: THE WORLD OF SEXY never stops turning & so we announce the next BIG BANG: SEXY Carnival – Official Main Party Carnival Festival Cologne 2022 on Sat 26.02. in the context of our 4 DAY Carnival Festival Cologne
TICKETS OUT NOW!