SATURDAY 28 AUG 2021
BOOTSHAUS AREAL
THE AMUSEMENT PARK
Fun Park with Free Rides , Food trucks , Chill-out areas , Special decorations , XXL play zone & cruising area by MGW
THE MAIN HALL
Massive MAINHALL with FUNKTION-ONE Sound System , 180 degrees Show Stage, XXL Light , Laser & Special Effects.
THE CIRCUIT TUBE
Circuit Openair Dance Floor with XXL Shows, Lights & Fireworks!
THE POP FLOOR
Dance & POP Floor with funny Drag Queens, crazy Shows & Live Performances!
THE TECHNO FLOOR
With 100% BEST Gay Techno in Cologne by SEXY Resident Rony Golding.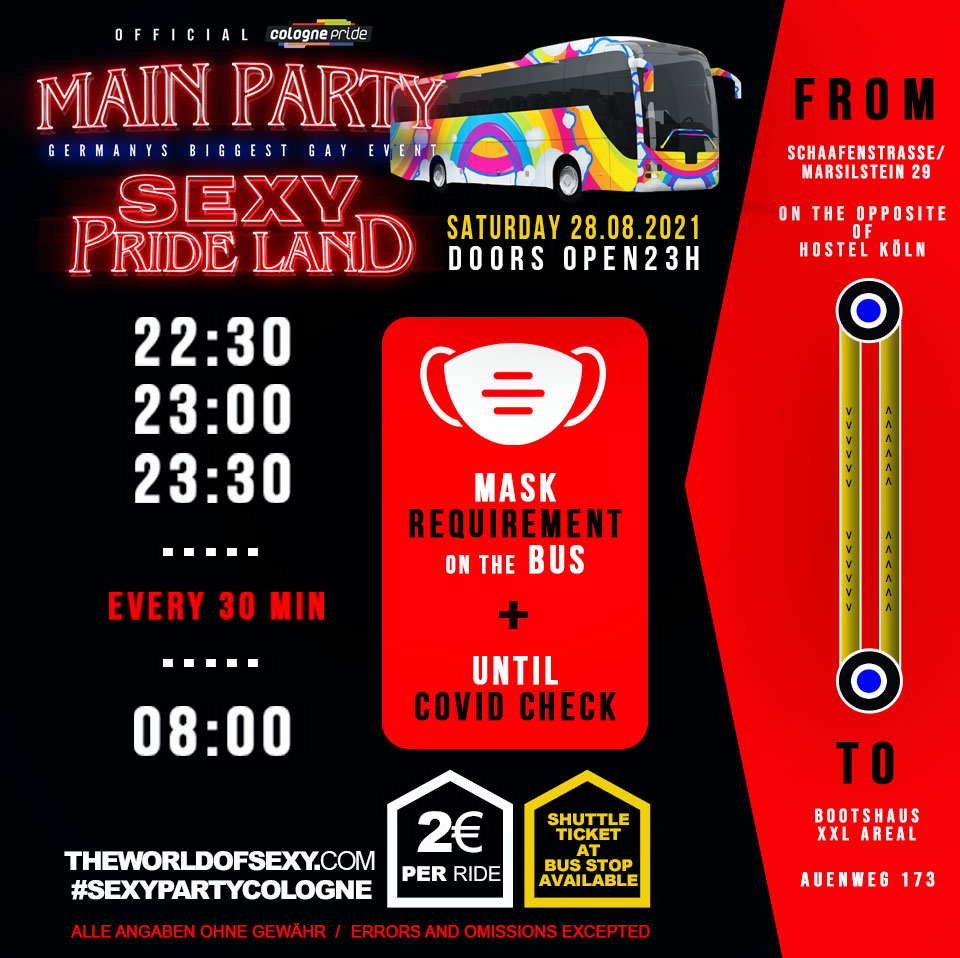 !! ATTENTION !!
MAS REQUIREMENT on the

BUS

+

UNTIL

COVID CHECK

!
Bus Shuttles will run between Schaafenstrasse/MARSILSTEIN 29 (on the opposite site of HOSTEL KÖLN) and the Boothaus all night on Saturday at a cost of just €2 per ride, so it's easy for you to get to the party!