SEXY NOW or NEVER! Pride Tribute Concert.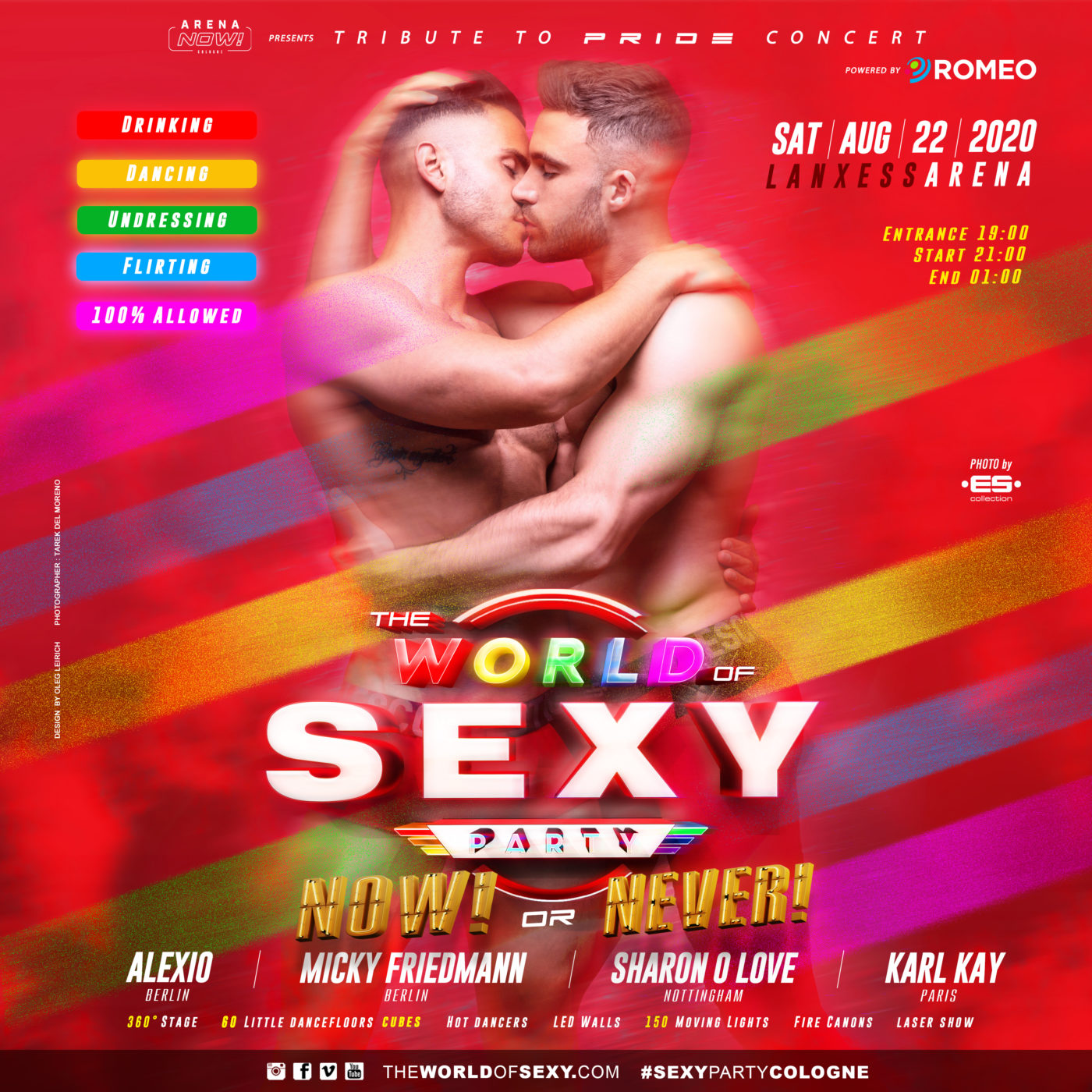 NOW or NEVER!
As the 1st big party brand in Europe THE WORLD OF SEXY reports back with a stunning TRIBUTE to PRIDE-CONCERT in the context of
Arena Now
! a europeanwide unique concept for CORONA SAFE arena events!
This very special SEXY Partyconcert-Edition will take place on SATURDAY 22nd 2020 at LANXESS arena Cologne!
STARRING MICKY FRIEDMANN | SHARON O LOVE | KARL KAY | ALEXIO