RETURN OLD TICKETs AND GET A CHEAPER ONE!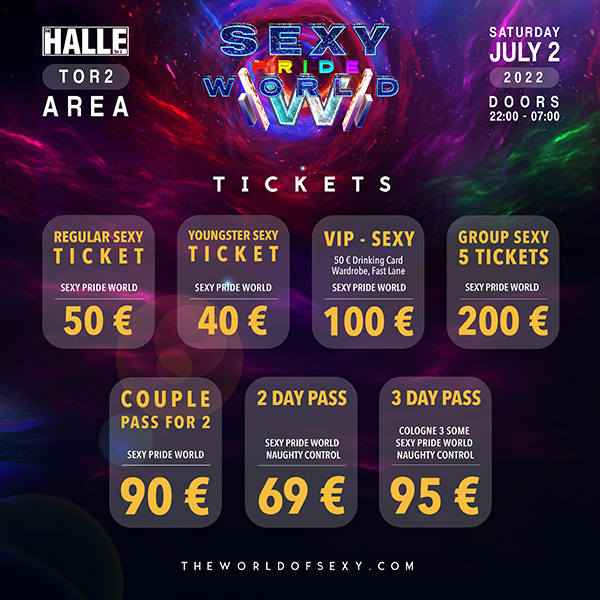 RETURN YOUR OLD TICKET AND GET A CHEAPER ONE!
We have decided to react to the location change and the new line-up with a price reduction for selected ticket categories. You can find the new ticket prices in the attached overview and on our website. The new prices are valid immediately.
For all ticket holders who want to return their old ticket, we have extended the deadline for the return from May 15 to May 31.
Your SEXY Team!