POP EMERGENCY – XXL POPSTAR DOME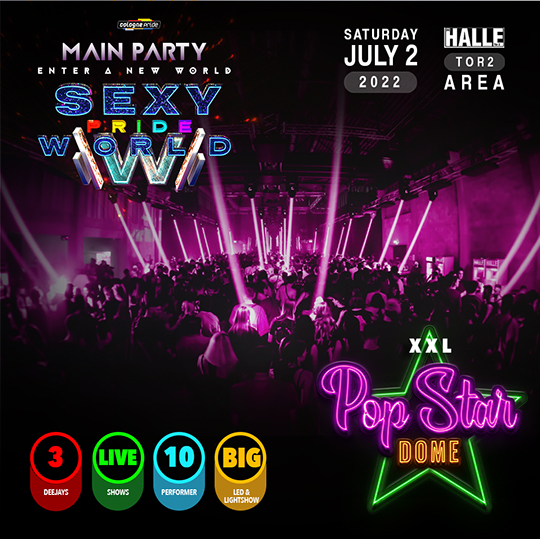 +++ POP EMERGENCY +++
get ready for a giant SEXY pop floor you have never seen before! 3 x bigger than usual, the POP STAR DOME will offer you the ultimate pop experience.
Among others, the trendiest tunes are taken care of by one of Germany's hottest Pop & House DJ Hollywood Tramp , who even played for the greats LADY GAGA & MADONNA.
Over the top performances are brought to you by @totally_events , a fully realized show with drag queens, vogue dancers & an MC, bringing some ballroom flair, which is a first for the SEXY stage!
All that on a real stage including a catwalk and huge LED Walls, serving you pure pop explosion! Get your tickets NOW!