NEW SEXY PRIDE WORLD DESTINATION + NEW LINE UP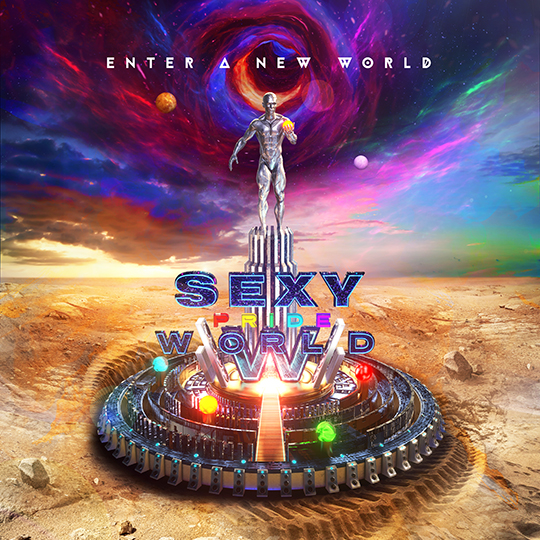 SEXY PRIDE WORLD +++ NEW DESTINATION +++ NEW LINE UP +++
Dear SEXY supporters,
our journey into a new world continues!
After 2 years of planning with Germany's biggest indoor arena as a new destination for our journey through the universe, we have now chosen a new home for the SEXY people: the beautiful party planet called HALLE TOR 2!
In agreement with the management of the LANXESS arena we have decided to change the destination for our journey and the OFFICIAL COLOGNE PRIDE MAIN PARTY for organizational reasons. The current overall situation makes a realization in the arena possible in 2024 at the earliest - then hopefully again with Offer Nissim!
The new premium location - the HALLE TOR 2 AREAL - with its numerous indoor and outdoor areas offers us great opportunities for the construction of the new SEXY PRIDE WORLD!
The GREAT HALL forms the heart of the 5,000 sqm party area. In this cathedral of music we will celebrate our arrival on the new planet with guests from all over the world. On the main floor breathtaking visuals on huge LED-screens, a spectacular light show and the hottest dancers of the universe are waiting for the inhabitants.
As new HEADLINER we could win the top star DJs MOR AVRAHAMI (Tel Aviv) and MICKY FRIEDMANN (Berlin), who will do the honors together with BEN BAKSON, SHARON O'LOVE, and SAEED in the GREAT HALL.
The club kids can go wild in the POPSTAR DOME, where DJ & blogger icon BERRY E. and his crew of drags and dancers will put on a wild pop show. In the LIP LOUNGE there are a lot of dazzling personalities, influencers and the "Who-is-Who" of the scene.
Accordingly minimalist, the techno disciples celebrate in the TECHNO DISTRICT under the leadership of Commander RONY GOLDING with direct connection to the PLEASURE GARDEN with XL Outdoor Playzone by MGW & CAM4 and covered terrace. Also on the turntables: techno stars BEN MANSON (Paris) and TONY BRUNO (London).
In the AMUSEMENT PARK at the RAINBOW ROAD, which connects the two big halls, great rides and delicious food stalls are waiting for you.
In our new galactic SEXY republic, we can also party under the stars in summer temperatures: the outdoor areas of the area invite you to drink and chill out in the open air. A very BIG PLUS!
In the spacious LOCKER PALACE up to 3,000 lockers are at your disposal. There you can undisturbed and as often as you want undress and dress, stow your make-up bag or your cell phone.
ATTENTION: All tickets remain valid
Ticket holders who bought their tickets explicitly because of Offer Nissim can return their tickets until May 15. Please send an email to support@ticket.io (for Ticket.io tickets) or to tickets@chicos-events.com (for Gaygo tickets).
We hope that you agree with our course correction on the journey to a new world and that you are looking forward to the new destination as well...
Let's ENTER A NEW WORLD together!