+++ Breaking News +++ OFFER NISSIM 1st time in Germany! +++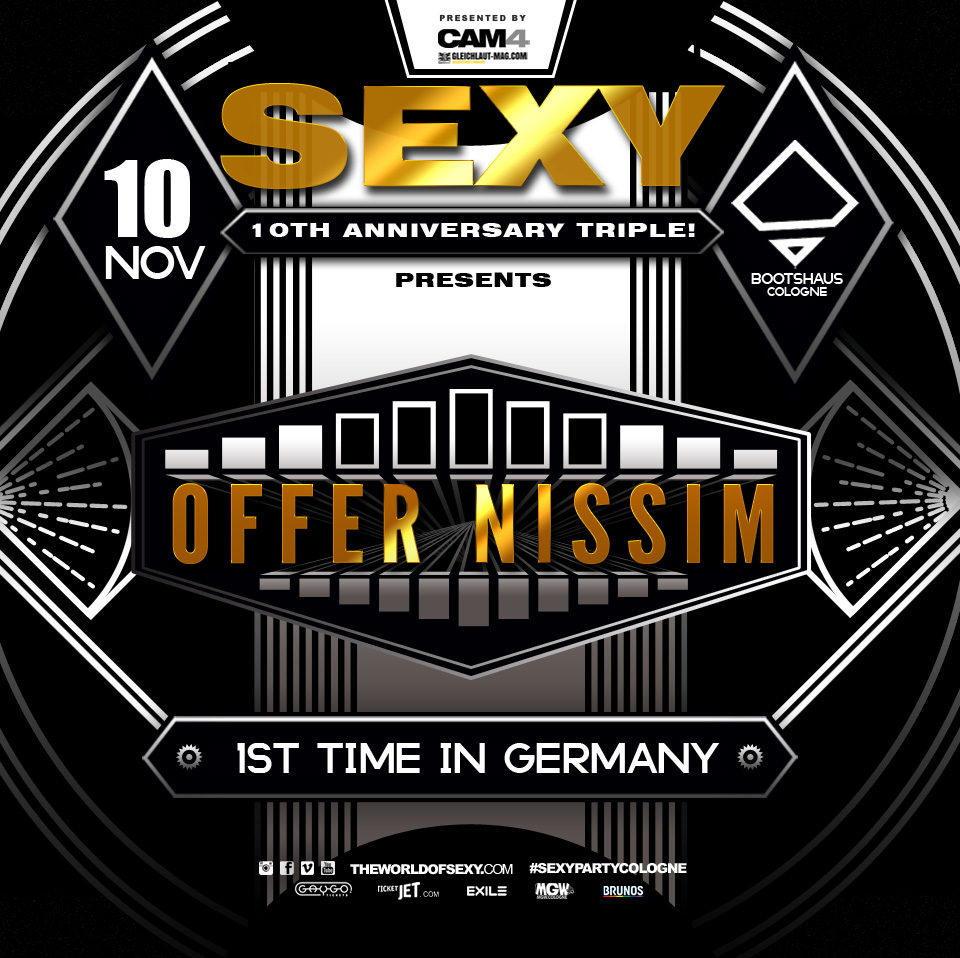 +++ Breaking News +++ OFFER NISSIM 1st time in Germany! +++
SEXY pres. OFFER NISSIM – 1st time in Germany | Saturday 10.11.18 | Bootshaus Cologne (No 15 of TOP 100 Clubs worldwide) | Doors open 23:00
A PERFECT SENSATION!

On the ocasion of its "10th ANNIVERSARY TRIPLE" SEXY is reporting back this autumn with a sensational coup! The World's greatest DJ OFFER NISSIM will enter German soil for the 1st time to premiere at SEXY Party on Saturday November 10, 2018.
Established in 2008 SEXY has finally reached the top by engaging this international SUPERSTAR, who plays in a league of his own. A better Anniversary present is inconceivable.
The presale for this unique spectacle has started now! Hurry up for Triple & Double Early Birds! Tickets on www.theworldofsexy.com