Mai 2022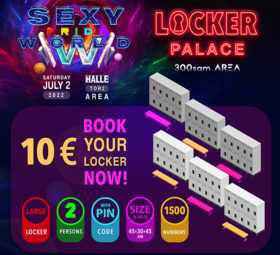 Do, 19. Mai 2022
SEXY PRIDE WORLD's - LOCKER PALACE!Have fun without worrying about your stuff during SEXY PRIDE WORLDBook your personal LOCKER (for 2 pers) and have permanent & easy access to all your private belongings ...
Mai 19, 2022
---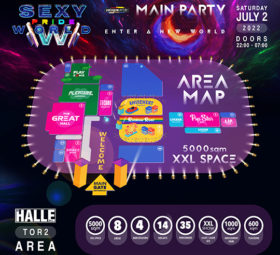 Mi, 4. Mai 2022
SEXY's new PRIDE location - the HALLE TOR 2 AREA- with its numerous indoor and outdoor areas offers us great opportunities for the construction of the new SEXY PRIDE WORLD!8 Floors ☆ Massive ...
Mai 04, 2022
---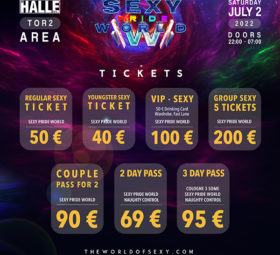 Mi, 4. Mai 2022
RETURN YOUR OLD TICKET AND GET A CHEAPER ONE!We have decided to react to the location change and the new line-up with a price reduction for selected ticket categories. You can find the ...
Mai 04, 2022
---