Dezember 2021
Fr, 3. Dezember 2021
+++ OFFICIAL STATEMENT +++ The state government of North Rhine-Westphalia has just published the new Corona Protection Ordinance, according to which all clubs may no longer open as of tomorrow. Thus, the state government ...
Dezember 03, 2021
---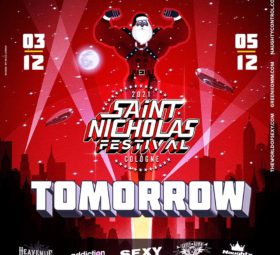 Mi, 1. Dezember 2021
+++ ST. NICHOLAS FESTIVAL UPDATE +++ Hey guys, due to new information from authorities we now start tomorrow with our St. Nicholas Festival 2021 and the Opening Party ADDICTION at Club DOMHOF and continue ...
Dezember 01, 2021
---